Andy Garnett
Director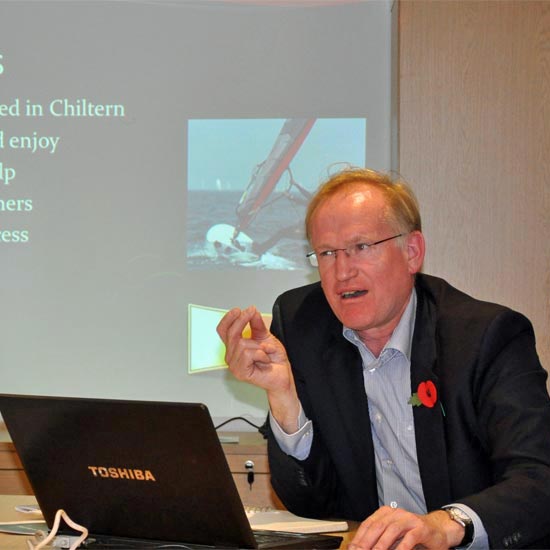 I got involved with the formation of Chesham CIC so that we develop a considered plan by the local residents and employers for the community it serves. As opposed to having something imposed from bodies and organisations that don't have to live with the consequences of their policies.

We need to build accommodation suitable for the needs of the next generation and suitable for the needs of our ageing population. At the same time increasing space and desirability for wealth creation activities.

The aim is to have a collaborative approach engaging with all interested parties.

Business Interests and Memberships
A resident of Chesham for 22 years. Andy Garnett is interested in Chesham's heritage and history, community engagement and the future of Chesham's public realm, and ensuring we build attractive places to live, work and play.
Andy is Founder and Chief Executive of The Garnett Foundation (www.thegarnettfoundation.com), an organisation that specialises in Performance through Inclusive Leadership using the highly effective approach of interactive scenario/drama based training. Client's include Public, Private and Not for Profit organisations ranging from The British Army to The Child Bereavement Trust.
Previously worked for The Industrial Society as a Senior Adviser that campaigned for the Involvement of People in their work. Now The Work Foundation
Other voluntary roles include.
Trustee, White Hill Schools Trust
Trustee, Directory of Social Change
Vice Chair, Chiltern Chamber of Commerce
Married to Moya Winter with three daughters Laura, Emily and Izzy
Contact information
E-mail: andygarnett@cheshamcic.org